Chess may be my favorite board game of all time. Thanks to my friends and family saving wine corks for me, I was able to make this chess set! If I had an extra room in my house, I think I'd make it a chess set collectors rooms. Honestly, I love neat looking sets.
So what was this one made of?
Corks
A square shadow box
Glue gun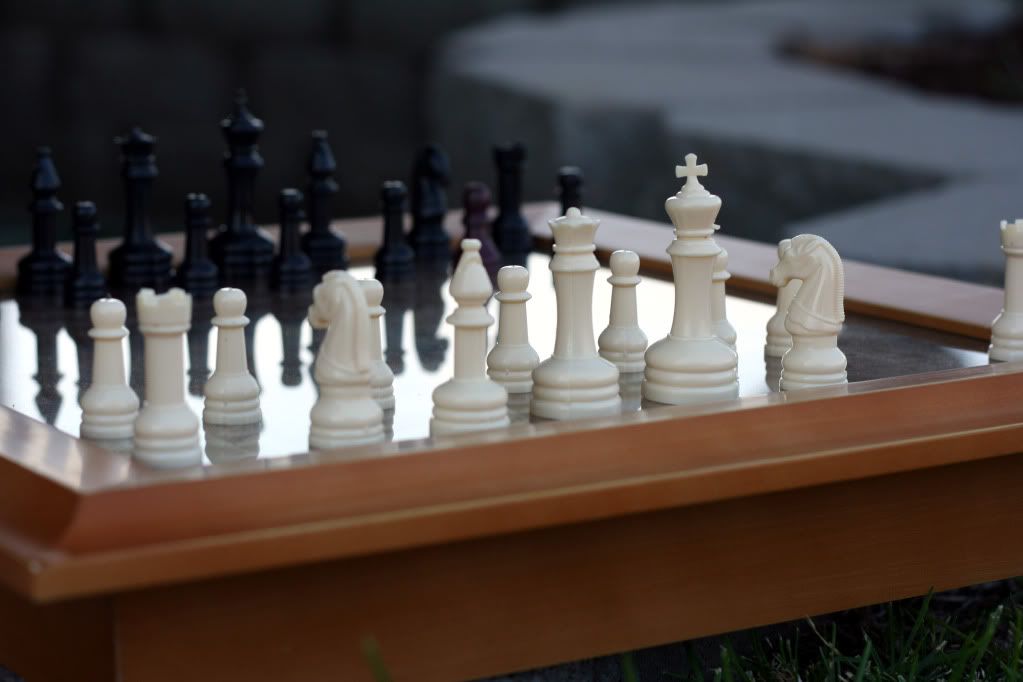 Unfortunately, I cannot find the photos of my chess set work in progress. (I started on in a month or so ago)
Another cool part about it, is this shadow box is extra deep, so you could easily store the pieces inside (the lid opens up, much like a medicine cabinet) when you're not using them!
Just find an old chess set at goodwill for the pieces, and you're ready to start playing your thrilling game of chess!