Well I'm still working on the lace table cloth my grandmother gave me to craft with (projects
here
and
here)
. I found this idea for a lace tshirt
here
on pinterest...and decided to give it a try!
Her instructions were great, you take a shirt, fold it in half. double up the fabric, with the fold where the tshirt is folded. Cut around for a good pattern (leave an inch or more around the tshirt).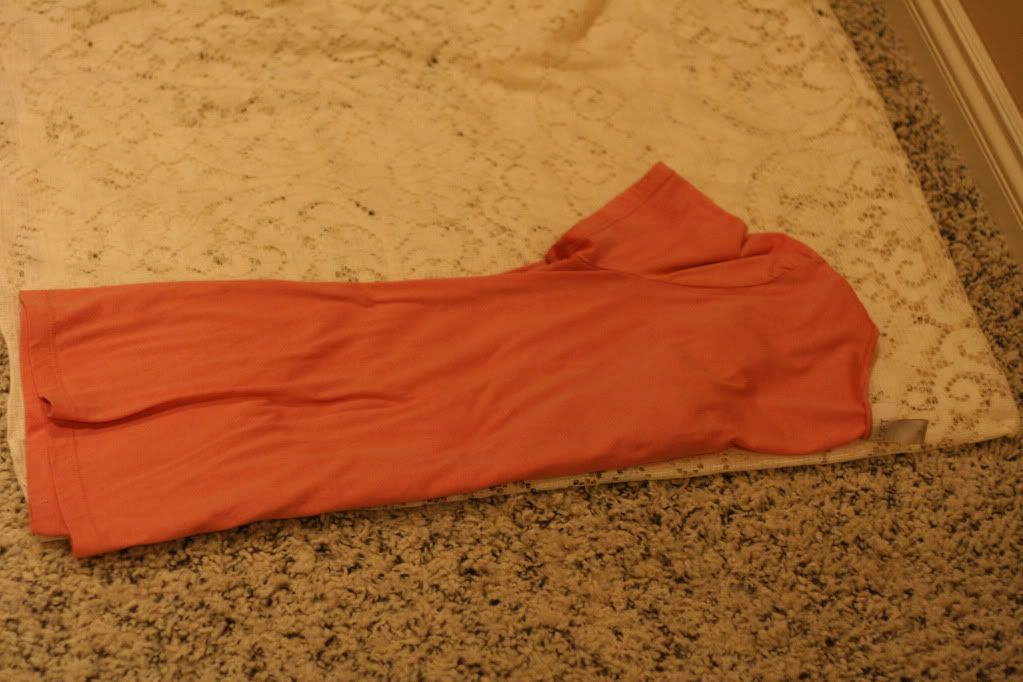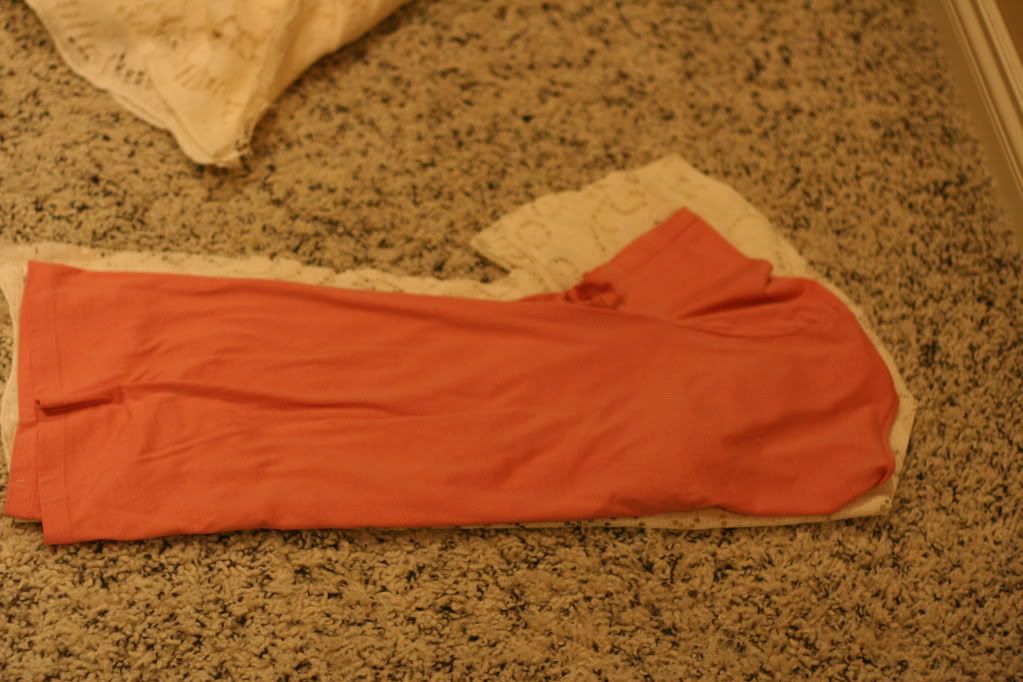 Then sew the hem at the sleeves and neckline. And sew up the shoulders and the sides of the shirt. I used the natural hem for the bottom of the shirt. Wear it over whatever color tanktop/tshirt you'd like. I feel like lace style shirts have been so popular lately, why not make your own?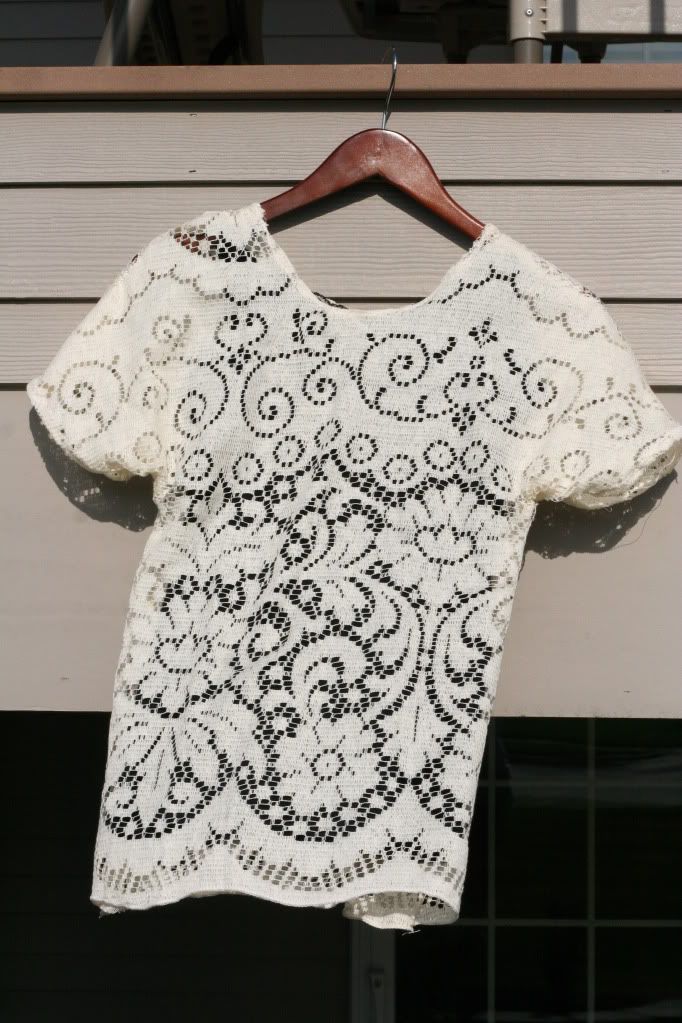 The photos above I made one small shirt, which I made the mistake of using on my my stretchy tshirts. This fabric doesn't stretch...so it was too small :( Thankfully, once I saw the finished product (and loved it) my mother gave me the great idea for a swimsuit cover-up. So I tried one more time. This time I used a large tshirt as my pattern.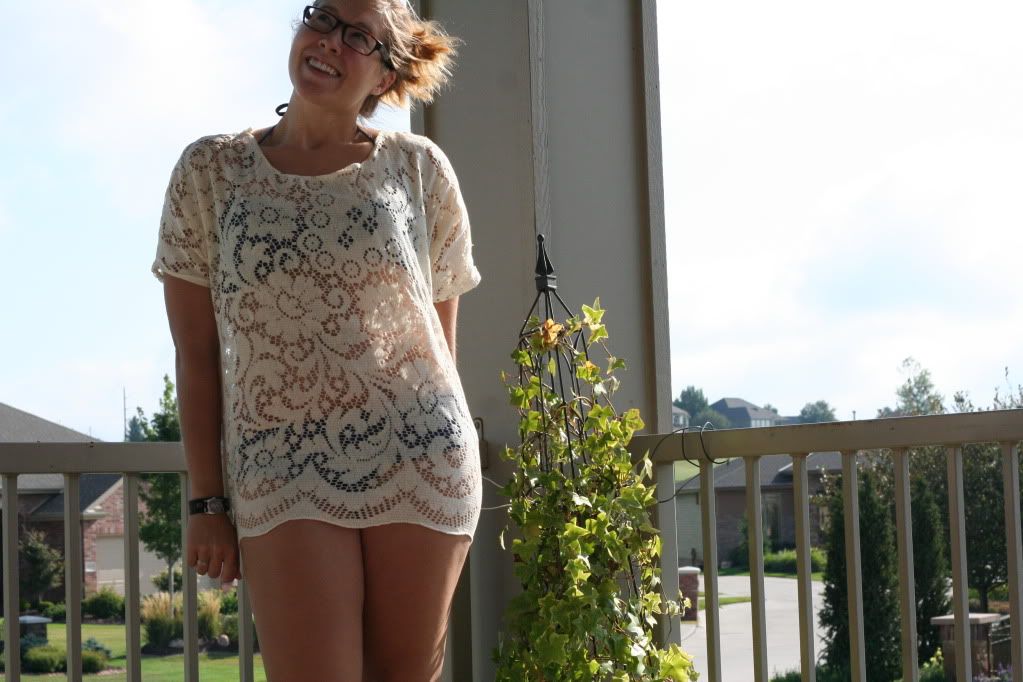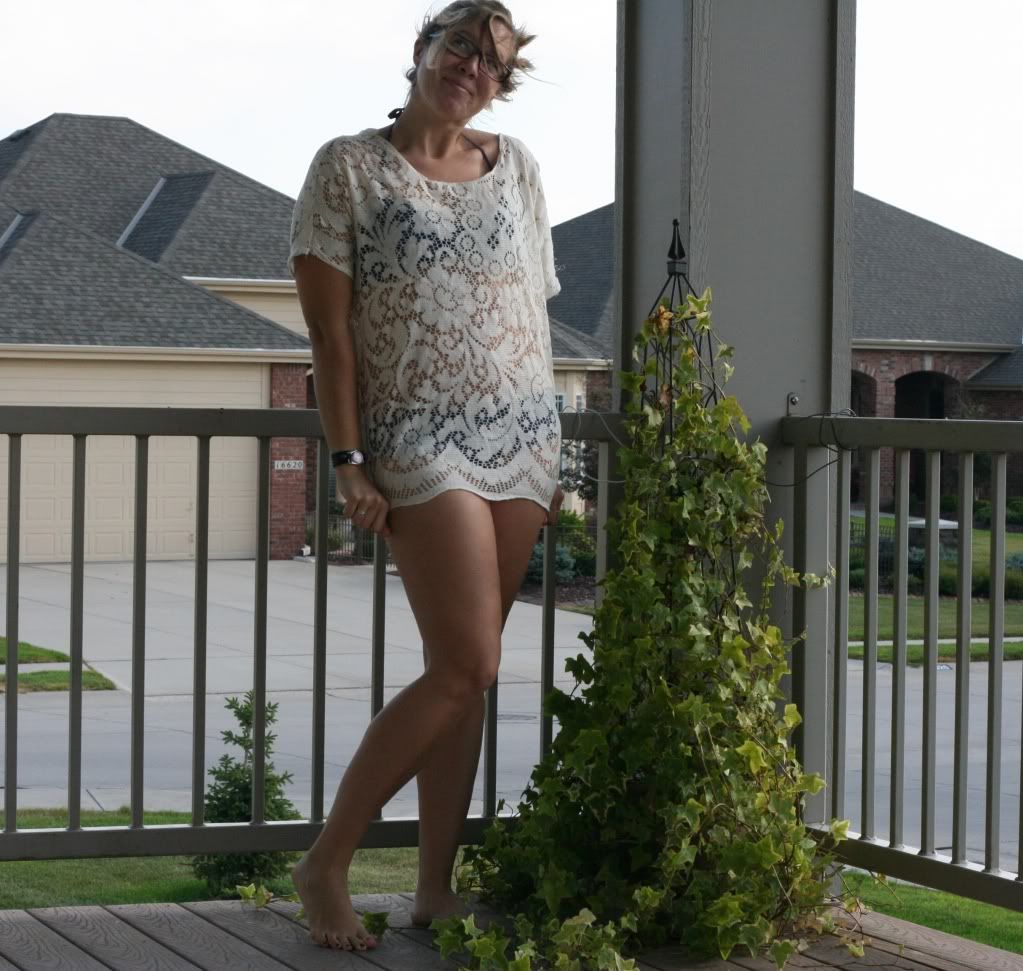 For the swimsuit coverup, just use a shirt a size or two larger than you usually wear. Make sure its a little longer as well. But its the exact same concept! I made both of these in under an hour, so one may take you about 30 minutes. This is still one of those beginner sewer projects (I wont do anything above beginner!)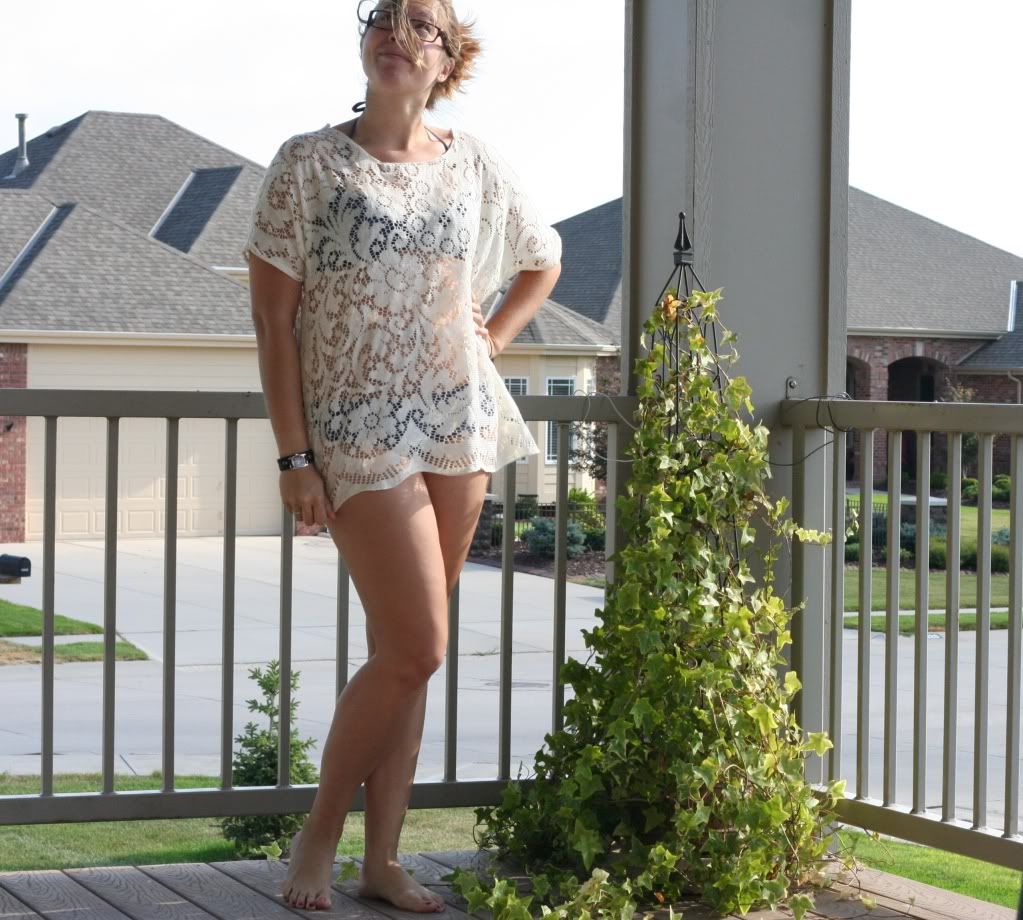 Clearly I was having a windy day problem with my hair in these photos...but you get the idea!