Together, Kevin and I make one great baker. (Yes it takes two of us combined to make one) This weekend we had a craving for a mid-day sweet. After a debate between buying or making cookies or cupcakes, Kevin had the epiphany for crepes. So crepes it was!
For the Crepe batter you need:
Mix all together in a bowl, and scoop out about 1/3 cup onto a pan at medium heat. Then flip it like a skinny pancake til its just browned.
Now for one of the yummy parts. We had two different fillings.
(beat all incrediants together, spread onto an open crepe)
Then spoon out
1 can of pie filing. (we used strawberry)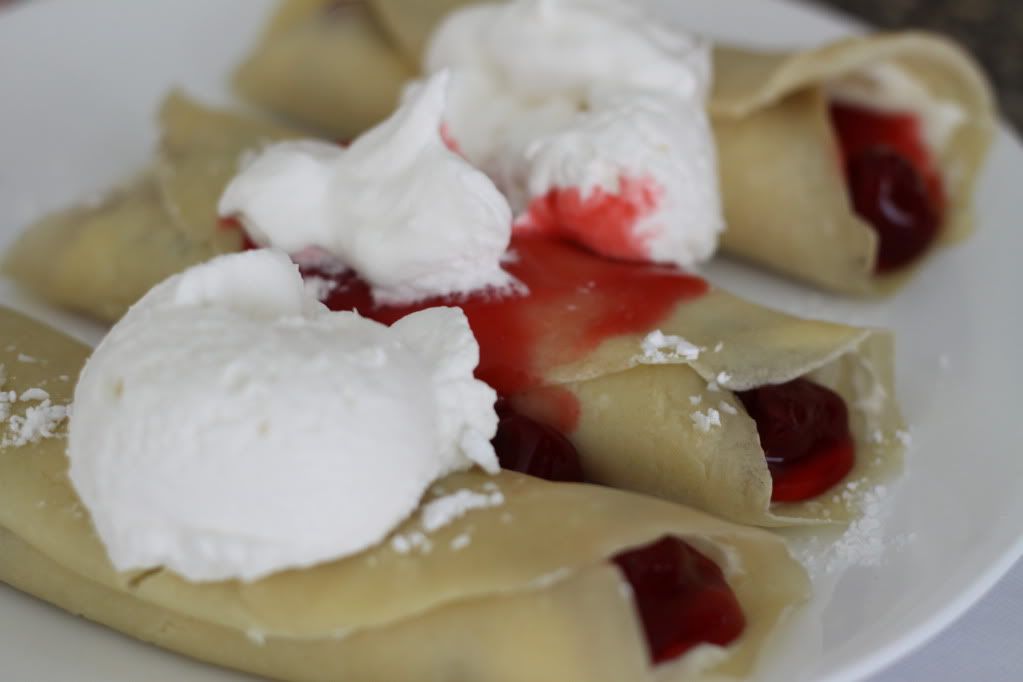 Or instead just spread some nutella on the inside!
*Extra powdered sugar and whipped cream over the top if desired!
Eat an enjoy (no, we did not eat all of these!)