Another cork project! A slab of wood from hobby lobby, hot glue, and corks!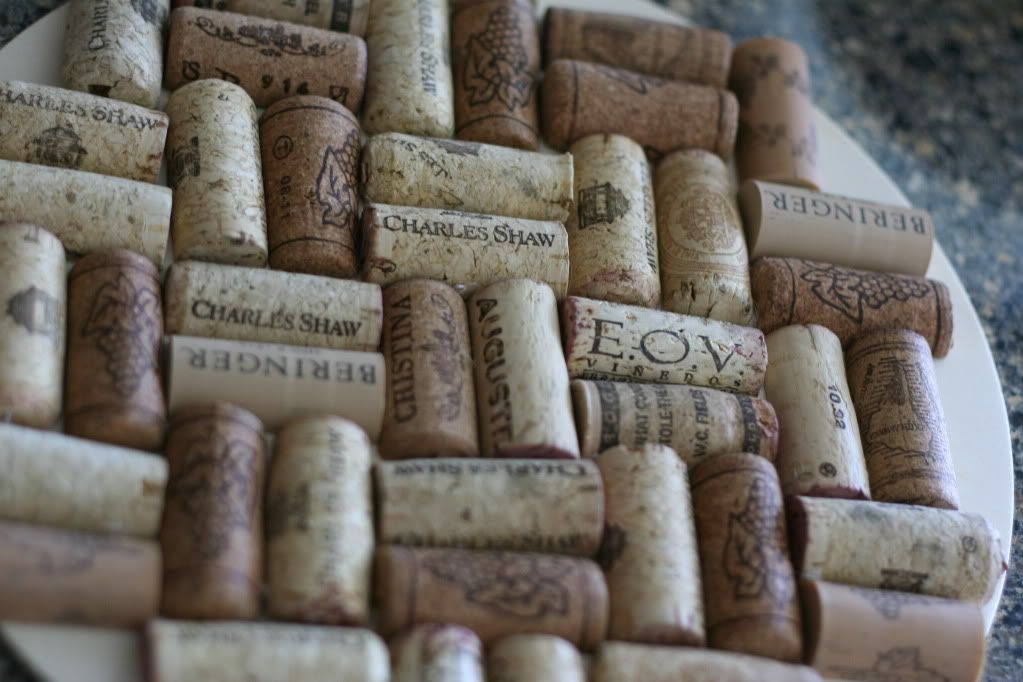 Although I made it for a teapot, my parents still aren't sure what the counter tops are made out of in our new house, so they've asked me to use it for my hair straightener! (just incase I burn the unknown material our counters are made of)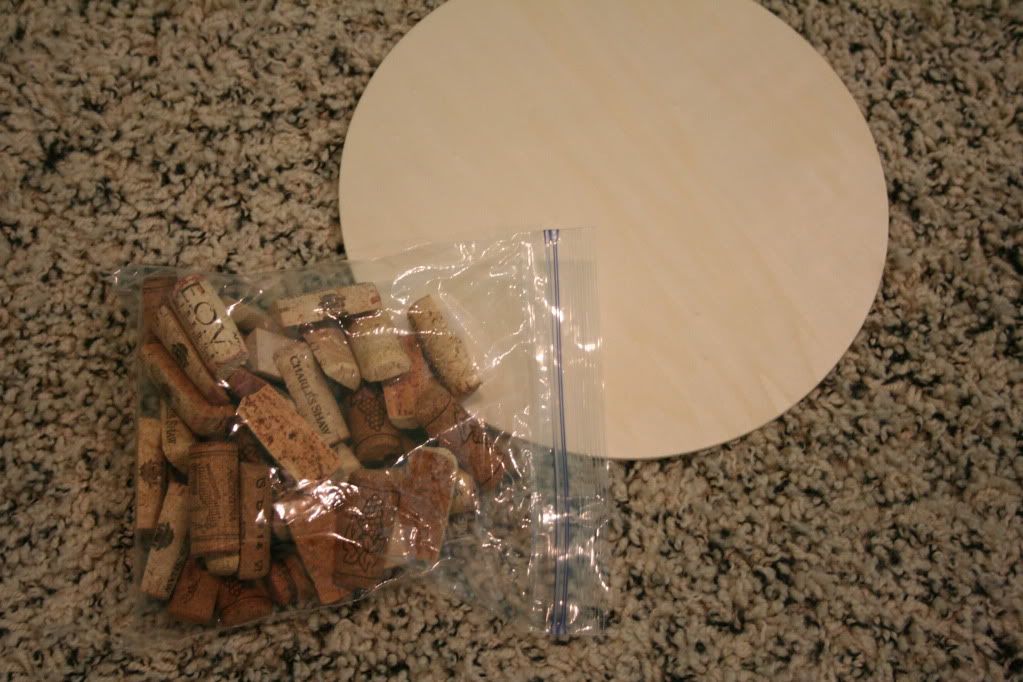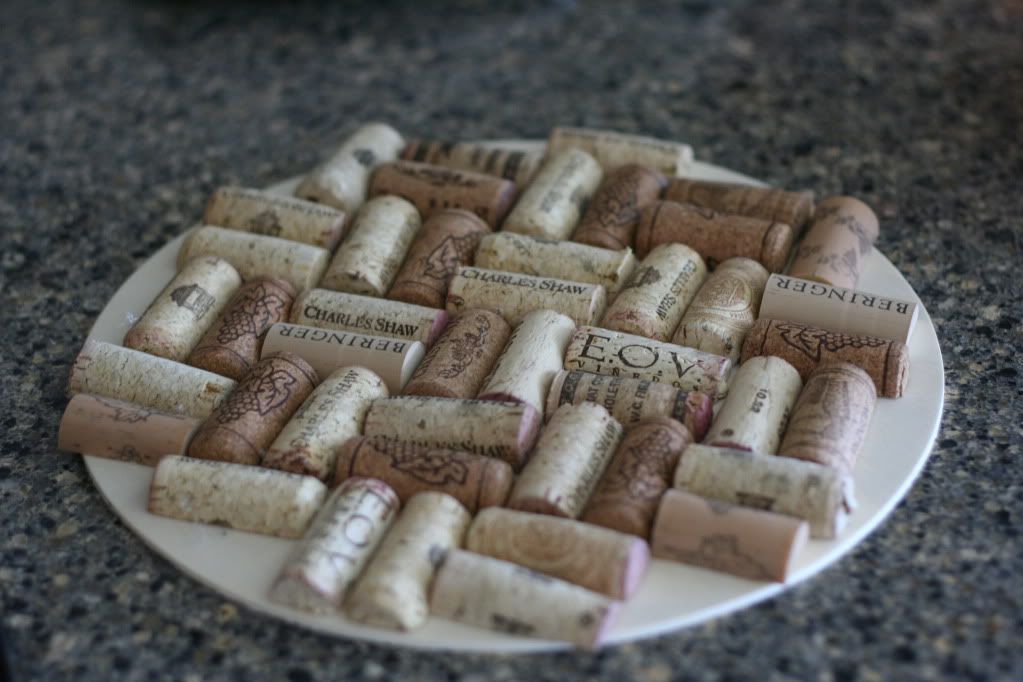 Perfect! Just another fun project for those left over corks!
My dad actually picked up a big bag of corks from one of my old neighbors (old as in previous....not like age...well....I guess it could be age too) so I have even more to keep crafting with!