I had this skirt that I bought for work, and realized the slit was waaay to high. I decided to go ahead and revamp it. Grandma gave me a lace table cloth not so long ago, and I found a great use for it!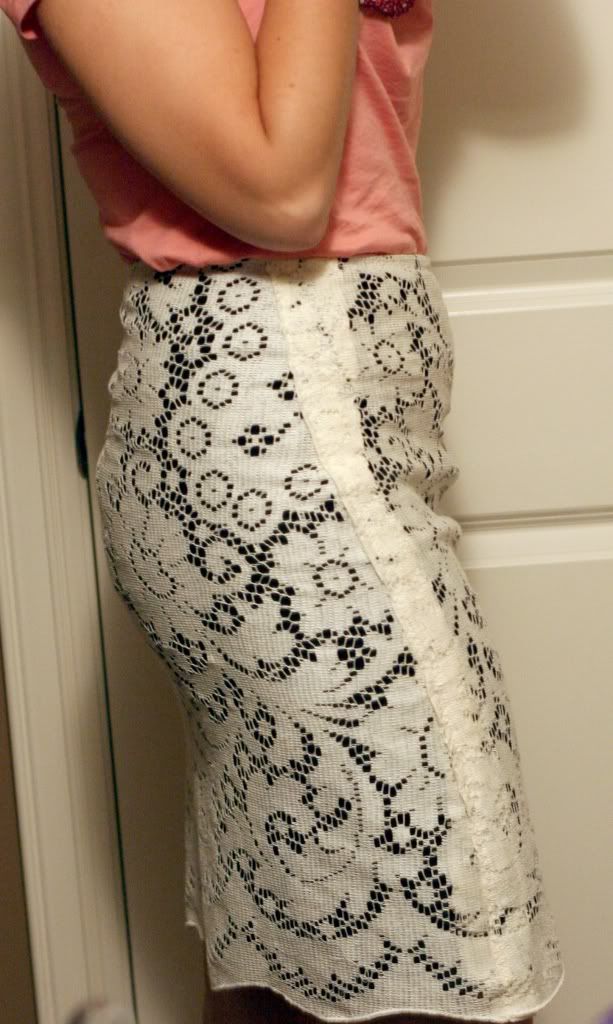 I just took this basic black skirt....
...and sewed the lace over it!
How easy! This was probably one of my more complicated sewing adventures, as I usually do things that take 10 minutes or less. This one took about 30 minutes or so. It also required me to pin the fabric before sewing, which I almost always try to avoid!