Thats right I got a ticket. You know whats awful about it....knowing you could have done something about it. In the middle of Omaha, on the busiest street in the entire state of Nebraska, at 5:45 rush hour, I got in a car accident. Yep. I rear ended a guy.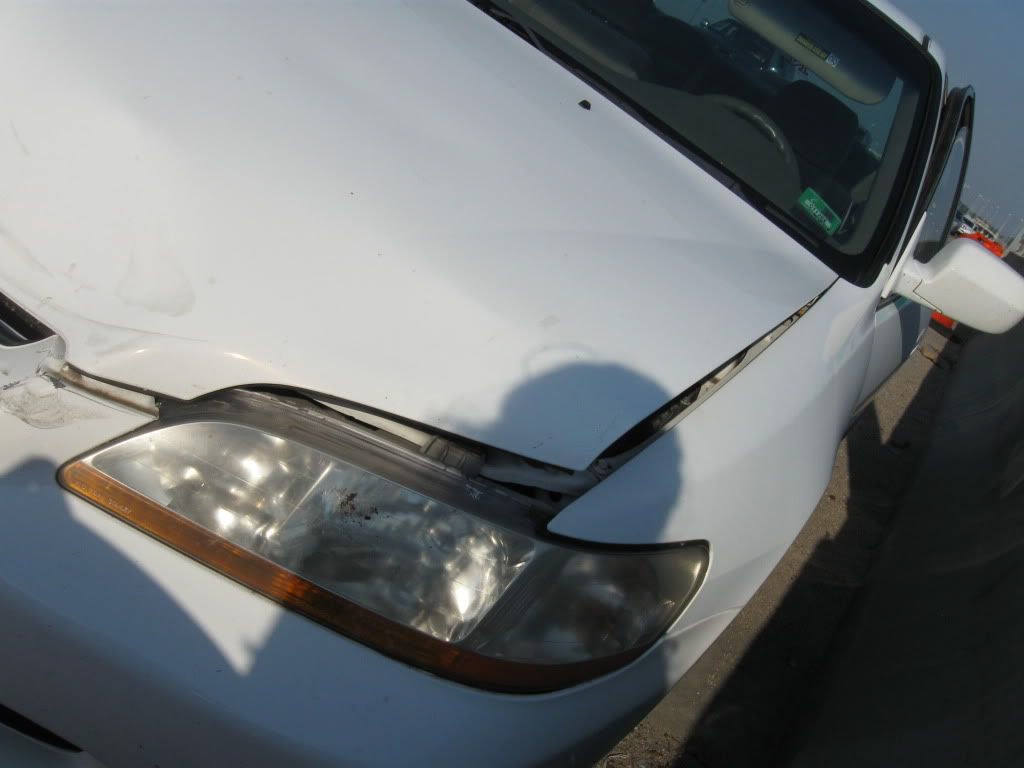 (its a little worse than it looks in the photo- just because you cant see the serious dent in the front where my car sorta slid under his)
On one hand, I'm glad he didn't have much damage, and no one was hurt. On the other, in my head I was thinking "I hate your stupid impenetrable CR-V."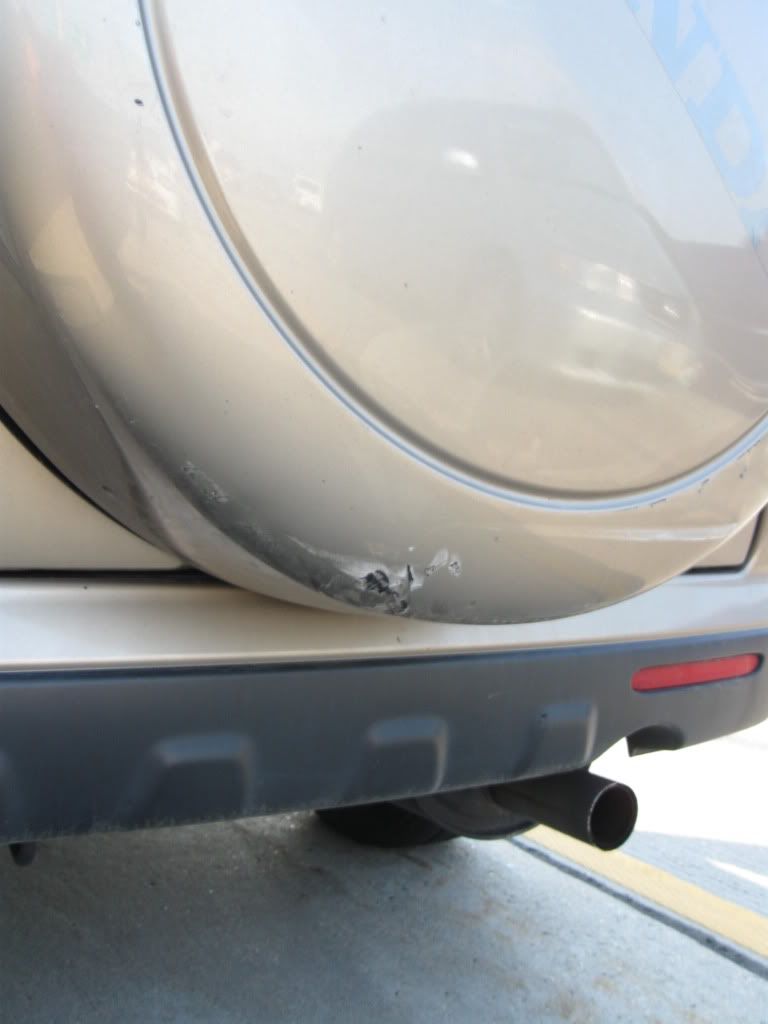 Again, on one hand, I'm glad he decided not to turn it into my insurance. On the other, I'm really thinking "If you weren't going to turn it in, why did you call the cops....now I have a ticket to pay for as well"
The law student in me wants to go argue that the Nebraska statute that says a drivers should stay a "reasonable and prudent" distance away from vehicles (or in the cop's works "two car lengths behind") is quite objective, and I find myself a reasonable and prudent person, and that was the distance I was following until the genius ahead of me slammed on his breaks. On my side, is also the cop...who said HE doesn't follow the distance the statute required. And if the cop doesn't follow that distance, that either means:
A. The cop is a reasonable and prudent person, and therefore the distance I was following was within the statute.
OR
B. Nebraska hires UNreasonable and UNprudent cops.
So that is what I think of that.
Now to the dilemma.
Do I:
1) Do the stubborn law student thing and go down there and plead "not guilty" and really just get stared at by a judge who thinks I'm an idiot,and probably end up in the same position, just wasted more time. (but possibly get a little personal pro se experience?)
2) Pay the dang thing
3) Sit through a stop class...which will probably cost just as much, but may keep my insurance down (and will certainly waste my time)
I'll probably pay it, but I'm going to wait and sit on it a while....just to silently protest my frustration.

One of the other frustrating parts of all this...is I've been waiting for years until I turn 25 and my insurance finally goes down. Well, I missed it by 2 weeks.
Shucks.
Thankfully dad helped me reform the hood of my car, to see how it holds up for the time being.
The damage ended up being much less worse than it sounded and looked at first glance. Phew, I was not budgeting for a super giant expense right about now (but who ever is?)
What have I learned?
Well as my loving father put it...
"So....you could've stopped faster"
Yes dad. Thank you :)